Services
My consultations for members of the Grace Full Wellness PMA include evaluation of the body to assess weak organs and body systems, discussion of symptoms and concerns plus personalized strategies to avoid and manage toxins and other stressors. I work with bioenergetic devices in person and iridology for local and remote clients. We will work together to make healthy choices so you can take responsibility for your own healing.  This includes better food choices and natural solutions to help support a healthy body and mind, including homeopathic remedies, herbal formulas, nutraceuticals and essential oils. Spiritual and emotional support is also available if desired (from a Christian perspective) I do not diagnose diseases, as I believe they are just names given to categorize symptoms and assign pharmaceuticals for "treatment" I don't treat diseases, but help you find the root cause and allow your body to make its own repairs. Other in-office services include
BEMERtm vascular therapy: the 8 minute secret: https://gracefullwellness.yourwellness365.com/  Please contact me for the password.  
Sessions are $35 or 10 for $250.  Gainesville and Williston locations available for all services.
"Following a bad cold, my ribs hurt so that I could hardly take a deep breath.  I took an 8 minute Bemer session and found a 50% improvement in my pain.  This is just one example of my use of the Bemer.  Other times I have been energized by use after a very strenuous day" JW
Now available: "no-touch" facials with red LED therapy.  This is for improving and enhancing aging skin.  Sessions last 40 minutes and cost $60. Includes an 8 minute full body session as in above photo and five 8 minute sessions on different sections of the face. 
https://gracefullwellness.yourwellness365.com/  go to testimonial section on B light for more details.
Please contact Amanda for a complimentary BEMER session.
Client feedback:      "Thank you so much for a wonderful, informative experience.  I am looking forward to using my remedies and feeling better!  Very pleased and happy to return again!"
"I have been a client of Dr. Grace for about six months.  What impressed me immediately and continues to do so to this day is both her open-mindedness, and that she is constantly expanding her knowledge as a healer.  Many professionals stop learning once they get their "credentials", not so with Dr. Grace.  She was very knowledgeable from our first visit onwards, yet in the space of this past six months has added three new protocols/areas of expertise to her already considerable abilities.  She has helped me with weight loss, and remedying several nutritional deficiencies which I had no idea were out of balance.  I am stronger today thanks to her." RH
"Amanda's very professional and knows her stuff"
"I think working with Amanda Grace was a really GREAT experience... She really had a lot of questions that dug deeper than the conventional physician, to look at the body in microscopic detail but at the same time, as a whole. I think that is KEY to understanding a person's possible health issues. She even looked at / asked about the mental side of things (though not in the function of a psychiatrist), which I thought was very helpful. She even had a spiritual component that was very beneficial to discovering more about the inter-relationship between the physical-mental connection. Overall, great experience!" D.A.
"Amanda Grace integrates technology with natural approaches to healing.
She provides several tests to determine deficiencies then plots a change in diet, lifestyle and added supplements to improve ones health. She takes a lot of time to prepare an individual plan for each client. I recommend her highly." A.C.
"I heartily recommend Amanda Grace as a Naturopathic doctor. Her diagnostic techniques and the very specific treatments got my high blood sugar readings under control. All my blood sugar measurements have been normal - quite a different outcome had I gone the route of using metformin. In fact, two years later when I went back to the MD that initially diagnosed me as Type 2 Diabetic ... he ran some more tests and found out that I was NOT DIABETIC.
So thankful." R.R.
"I really appreciate Amanda's concern for her clientele; I know that not only is she quite knowledgeable about natural health but she really cares too! She takes the time to educate and follow up with us. I love working with her!" A.B.
iridology evaluation with consultation: $125
This will include evaluation of eye photos, intake forms, discussion of health concerns, and previous diagnoses, as well as recommendations for herbal solutions.
Follow up consultations are $80 per hour (suggested at 4-6 weeks following first visit)
Full consultation with iridology and 10 BEMER sessions: Special price of $350. 
Two minute quantum testing session included with all local clients.
Interactive Query System sessions for deeper detective work: $80/hour
Blood Testing with Ulta Labs varies https://www.ultalabtests.com/gracefullwellness Discounted lab services with results delivered to you privately.  I can review them for you from a functional perspective.
The Interactive Query System™
The Interactive Query System™(IQS™) is a powerful tool with the ability to access the innate diagnostic capability of the human body. Its purpose is to empower people with personal health information so that they can better manage their own health. 
"Safe, effective and non-invasive..."
The science behind the IQS™ is based on the idea that each human being comes pre-built with an internal diagnostic system far superior to any man-made lab. this theory was proposed by H. Roy Curtin (Ph. D.) over 35 years ago and has since been confirmed by thousands of practitioners and clients world-wide.
"Comprehensive, rapid and inexpensive..."
From a client: " The results of the assessment paralleled the results of my doctor's blood work in addition to my intuitive analysis of my health issues which gave credence to the (IQS) scanner"
Products
DoterradoTERRA The  highest quality essential oils from the company who cares.
Reviews: "that product (NeuroBalance Pro) is amazing and wonderful! If anyone ever comes to you with...substance abuse or mental health issues, you'll know exactly what works...I wish I could give a bottle of this to everybody...haven't had any physical cravings at all since I started using this. 24 hours after I started using it my withdrawals went away...I'm feeling really good about this. Thank you Amanda"
-SS
Are you sensitive to Electro-Magnetic Fields? You may be if you feel fatigued from WiFi, interior lights, cell phones and computers. Reduce your exposure and support healthy living with Q-Link: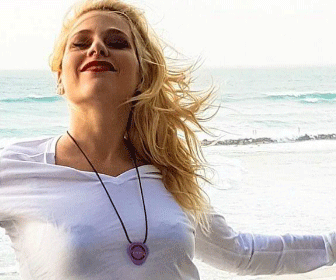 I always wear mine when traveling.
http://Protectpro.net  for protection from all types of electro-magnetic radiation as well as solutions for restructuring your water.  Find Pro-Survival frequencies in all of these devices.  Use code AG for free shipping. 
When you can't eat perfectly, you can use delicious liquid "vitamin insurance":
intraMAX
415+ Ingredients in One Ounce
71 Organically-bound Trace Minerals
(full spectrum; plant-derived)
100% Carbon-bond Organic
Super Green Foods
Vitamin Sources
Macro Minerals
Bioflavonoids
Antioxidants
Amino Acids
Electrolytes
Vegetables
Herbs
Fruits
and much more
(Peach Mango Flavor)