Pricing
My consultation will include personalized strategies to avoid and manage toxins and other stressors, how to make healthy choices and take responsibility for your own healing.  The office is stocked with a full range of natural solutions to help support a healthy body and mind, including homeopathic remedies, herbal formulas, nutraceuticals and essential oils. Spiritual support is also available if desired (from a Christian perspective)
60 minute consultation: $80
This will include intake forms, discussion of health concerns, and previous diagnoses.  Bioenergetic testing with the IQS and/or muscle testing is included as well as iridology, face, tongue, and fingernail analyses as needed.
Reevaluation and all in-office testing is repeated (suggested at 4-6 weeks following first visit)
Hormone testing: $300
Includes sex and adrenal hormones through highly accurate dried urine testing with Precision Analytical. All testing available only with consultation (in office or Skype)
5 Element Hormone Saliva Test $250
Blood Testing with Ulta Labs varies
The Interactive Query System™
The Interactive Query System™(IQS™) is a powerful tool with the ability to access the innate diagnostic capability of the human body. Its purpose is to empower people with personal health information so that they can better manage their own health. 
"Safe, effective and non-invasive..."
The science behind the IQS™ is based on the idea that each human being comes pre-built with an internal diagnostic system far superior to any man-made lab. this theory was proposed by H. Roy Curtin (Ph. D.) over 35 years ago and has since been confirmed by thousands of practitioners and clients world-wide.
"Comprehensive, rapid and inexpensive..."
Products
Take control and upgrade your body, mind, and your life at Bulletproof.com
source for clean coffee and supplements to support optimum brain function
Chi Health Products GMP certified herbals (order directly through me for free shipping and special discounts)
Deseret Biologicals homeopathics, herbals, nutritional, glandulars
Energetix homeopathics, herbal tinctures, nutritionals, unique Spagyric processing for highest bioavailability, HPUS compliant
doTERRA The  highest quality essential oils from the company who cares.
Daily Manufacturing Daily Manufacturing is a family-owned business manufacturing high quality vitamin, mineral, and food supplements. free shipping for clients
discounted lab tests you can order for yourself and submit to your insurance company for possible reimbursement. please add a consultation when you check out if you want my help deciphering the report from a functional perspective

Wellness Center
Highest quality, one-of-a-kind homeopathics and herbal products
Reviews: "that product (NeuroBalance Pro) is amazing and wonderful! If anyone ever comes to you with...substance abuse or mental health issues, you'll know exactly what works...I wish I could give a bottle of this to everybody...haven't had any physical cravings at all since I started using this. 24 hours after I started using it my withdrawals went away...I'm feeling really good about this. Thank you Amanda"
-SS
Are you sensitive to Electro-Magnetic Fields? You may be if you feel fatigued from WiFi, interior lights, cell phones and computers. Reduce your exposure and support healthy living with Q-Link: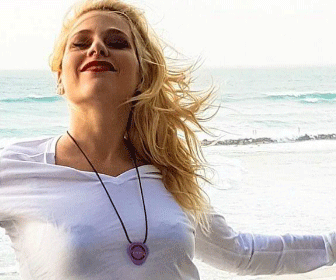 I always wear mine when traveling.
When you can't eat perfectly, you can use delicious liquid "vitamin insurance":
intraMAX
415+ Ingredients in One Ounce
71 Organically-bound Trace Minerals
(full spectrum; plant-derived)
100% Carbon-bond Organic
Super Green Foods
Vitamin Sources
Macro Minerals
Bioflavonoids
Antioxidants
Amino Acids
Electrolytes
Vegetables
Herbs
Fruits
and much more
(Peach Mango Flavor)
Notice: Amanda Grace is licensed by the Pastoral Medical Association to provide natural health services to individuals registered in the Member Share Network.  All information on this website is intended solely for registered members of the network and for individuals interested in learning more about natural health services.  If you wish to receive services, member registration is free and may be completed on-line here.  Note that if you have a complaint on our services or wish to check the status of our license you should contact the Pastoral Medical Association.